We are Ria
We are the third largest money transfer company in the world and part of an industry that moves more than $600 billion annually.
Through our stores and online, we currently buy and sell foreign currency to more than 1 million customers annually.
We offer this service in more than 70 locations, including most major European cities.
Foreign currency exchange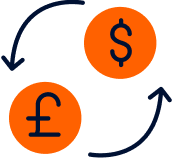 Ria offers more than 60 different types of currency, including: Dollars, Pounds, Yen, Francs, Dirhams, Pesos and Kroner, amongst many others.
Our online currency reservation service offers easy access to currencies which can be collected up at one of our authorised stores, or you can choose to have your travel money sent to your home or workplace, wherever suits you best.
Money transfers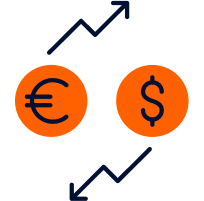 With close to 30 years' experience in the money transfer industry, Ria is one of the world's leading companies for international transfers.
Our network is formed of more than 316,000 points worldwide, which means we can reach almost any destination our clients need, and ensure their money arrives in the fastest, safest and most economical way possible.
With currency locations across the UK, there is always a store near you. Order online today and experience currency exchange like never before.